Residential and Commercial - All Size Projects Welcome
cache/wst.opf.4069031.xml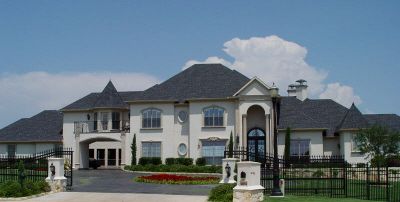 Brent Delozier of Darbo Inspections is currently one of only three inspectors in the state of Texas that is certified by all three nationally recognized EIFS Inspector Certification Agencies:
Brent Delozier of Darbo Inspections is not a home inspector. We do not, and have never performed home inspections. We are independent third party EIFS (Exterior Insulated Finish System) and cement plaster stucco (hard-coat stucco) specialists. There is a difference. Home inspectors are well trained and very good at what they do, which is home inspection. Darbo Inspections deals exclusively, and on a daily basis with EIFS and stucco properties ranging in size from highrise EIFS and/or cement plaster stucco buildings (20,30,40, stories etc.) to a 10'x10' section on the side of a residence. Darbo Inspections has a plethora of relationships within the EIFS and stucco community which includes nationally recognized and award winning contractors, manufacturers, and past and present industry association board members. Brent Delozier of Darbo Inspections currently serves on an ASTM (American Society for Testing and Materials) technical committee on Performance of Buildings (E06)-and subcommittee on EIFS (E06.58), and a technical committee on Gypsum and Related Building Materials and Systems (C11)-and subcommittee on the Application of EIFS and Related Products (C11.05). Call us today to set up an evaluation.

214-878-1520 7 Days/Week

RECENT NEWS:
The US Department of Energy funded a research project conducted by the Oak Ridge National Laboratory (
ORNL
) on moisture intrusion, drying potential, and energy performance of 15 exterior cladding configurations and
EIFS
(
Exterior Insulated Finish Systems
) was
#1
, outperforming all other walls in terms of the ability to handle moisture and maintaining superior thermal performance. The report also stated that brick clad wall systems tended to accumulate more moisture and retain moisture longer than
EIFS
cladding.
To read the full report go to
www.eima.com
or
www.ornl.gov
or click this
link:
http://www.eima.com/eima-executive-summary.shtml
*We perform Stucco and EIFS Inspections all over the United States, with the majority of our work being conducted in North Texas.